FileSynced, The #1 Android App Store
Download Android APKs directly in your Android device
Fast Servers
All the files are hosted in different servers for maximum download speed. Now you can host using your favorite file sharing site
Fast Downloads
Download Android apps in the fastest speed available. FileSynced doesn't throttle download speed. We also provides speed acceleration
Sharing option
Share your store using customized code with or without PIN. You can also create different PIN for different app
FileSynced is a one-stop solution to your cravings for the latest movies, games, and
other applications. It features hundreds of libraries that allow the user to download
unlimited content and use it on various devices.
Those libraries can be accessed with the help of an eight-digit code. The user can
also create its private library and store the content in it. In this blog, we'll discuss
what the FileSynced app is, its features, and how you can install this app on your
device.Download and Install Filmplus apk which is best Movie Streaming app worldwide.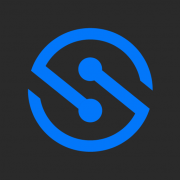 What is FileSynced?
FileSynced is an android app that allows the user to upload, store, and download any file of their choosing in its libraries. It is one of the most popular applications in the genre and gives the user the freedom to download and use those files on almost any device.
On FileSynced, you have to create the libraries where the data will be stored. These libraries are secured by the user-generated password and AES-256 end-to-end encryption. You won't find such cool features in normal AppStores as they constantly remove some applications from the storage.
Yacin TV and Live NetTV is an app where you can watch out for your favorite sports for free.
Love GTA 5? Try our mod Kiddions Mod Menu one of the best GTA 5 mod with loads of customization for free.
FileSynces detail features
Based on the requirements, the user can set the files/libraries as public or private.
Create password-protected libraries and prevent other users from getting into your files.
Download multiple applications and files while using other applications.
You don't need any URL except the code for accessing the libraries.
Apart from private libraries, the app also features public ones that provide most of the popular content.
Simple UI lets the user easily navigate and find their favorite content.
Use FileSynced across multiple devices such as smartphones, Android TV, Firestick, Roku, PC, etc.
How to Install FileSynced on Android
Download the FileSynced Apk from the links mentioned below on your device.
Meanwhile, navigate to the Settings>> Security>> Unknow Sourcesad allow the installation of apps from unknown sources.
Now, Open the Apk file and initiate the process of installation.
Click on Install and wait till the installation process is finished.
Once completed, Go to Add New Library and enter the Filesynced Code '12345678' to access the sample library.